Saturday, January 14, 2006
i miss him.
yak pambungad daw kagad yun e noh.haha.yeah well i really do because we have not spoken for like days already. sira daw pc niya. as if naman imemessage niya ako kung ayus pc niya. well maybe. i don't want to expect too much. he may have told me that i was more important to him than deng or corey, but it's not like he promised me the world already. im not even wishing for him to not find the lasalle girl. im still hoping he'd see how important i am and in due time, he might like me in the way i like him. ewan, i just kinda miss him and the weird conversations we have. even the surprise messages. yung simple bokoks lang. it makes me happy somehow. even if we don't see each other, it makes me feel nice that he remembers me. ewan ko nalang ngayon. kung pwede lang na pag iniisip ko siya e iniisip din niya ako.hahaha
am i naive or what? i dunno. sometimes im not aware that im something or blah. ewan im confused. i don't want to sound feeling or something. im just weirded out sometimes when people tend to look at me too much. im freaked out. i don't know if people look at me because im pretty or if they look at me because i look weird or i have dirt on my face or something. anyway paraang feeling naman nitong topic nato so nevermind.this is really sick.
im so glad feli and the gang like nailpolish too. i mean they're actually okay with it. i can now be me and not be ashamed to be me.hahaha.:P
i really miss him. i really do. i hope he remembers me somehow...because i remember him every idle moment.:C
i look hot in glasses pala.HAHAHA
look: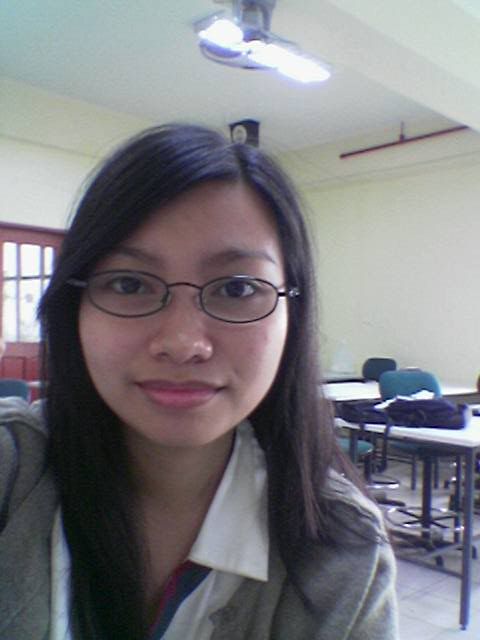 (9:10 PM)